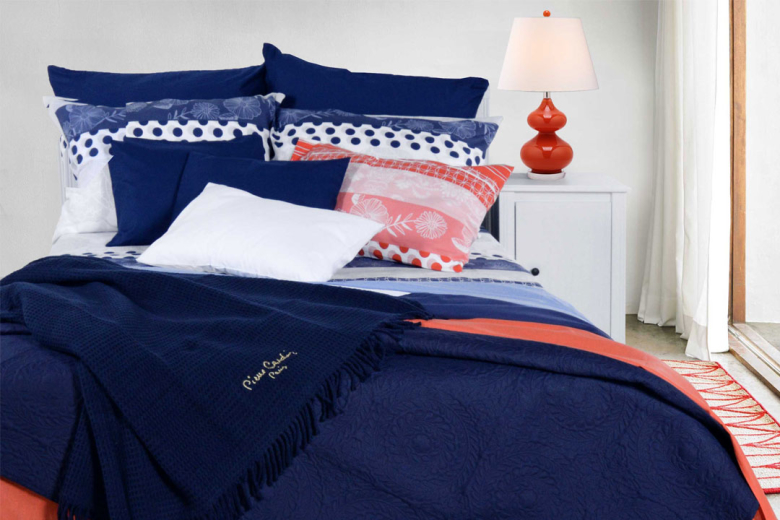 Date of publication: 29.06.2016.
We know that choosing a right bedding is not always easy (in fact, it is very rarely easy). That's why we decided to try to help you choose the bedding with couple of simple steps
1 - Find out what size of bedding do you need
Beds and mattresses come in countless dimensions, of which 6 are the most common ones:
90x200 cm – Single ie. bed for one person
120x200 cm – Supper Single ie. an extended bed for one person
140x200 cm – Double, or bed for person and a half
160x200 cm – Queen, bed for two persons
180x200 cm – King, bigger double bed
200x200 cm – Supper King, large double bed
family.hr for standard bed sizes has three dimensions of bedding sets with duvet case (140x200, 200x200 i 260x200, the same dimensions in which we also have duvets)and three dimensions with the upper (or bottom and upper) sheet.
You can find a detailed size guide below each size menu or clickhere.
If you have a bed of non-standard dimensions or simply want a larger bedding, you can choose some of the bedding we offertailor-made sewing.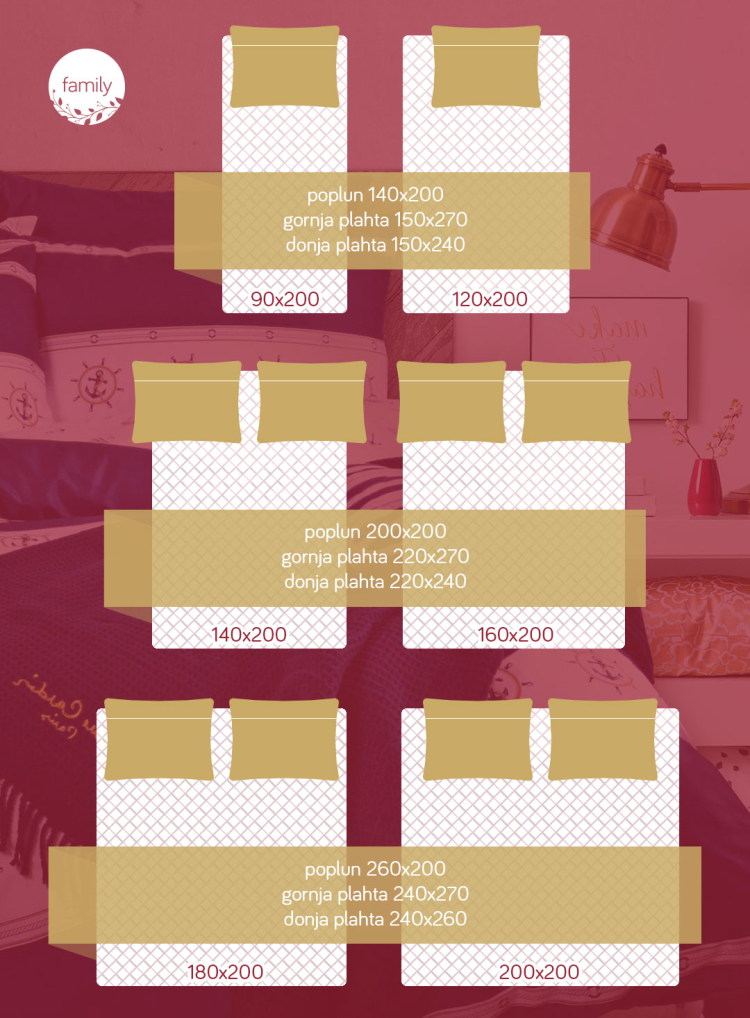 2 -Think about style and theme
Bedding is the first thing you notice by entering the bedroom, and it's important to create an impression (though you only see it). Consider the color of the walls and the color of the room, which matches the interior and the style you are aiming for.
Do you imagine a room in a boho style, do you want simple white satinwhich you can combine with everything, or you are in a sailor mood?
3 -Beware of what the bedding you are buying is made of

Bedding can be made from natural or artificial materials, as well as various blends with different parts of one or the other.
One hundred percent cotton is usually the best (and most popular) choice, and that choice and we advocate. Cotton is a natural material and can be found in countless different materials / weaving in bedding.
It is soft, long-lasting and airy. In addition, it absorbs moisture and regulates the temperature well and is easy to maintain. The 'feel' of cotton depends on the quality of the material and its processing.
Fabrics of artificial or synthetic materials(eg. poliester), though longer, retain water and sweat, and poorly regulate the temperature (which can lead to unpleasant sleep) and can also irritate sensitive skin. Such fabrics easily absorb oils and greases, which are difficult to clean later.
4 -Choose the right material for style and time of the year
Cotton threads can be weave in countless ways, but the most common cotton materials are cotton cloth and flannel, satin and crepe:
Cotton cloth, ie what we all call 'cotton' is a classic choice, it's a strong and long-lasting fabric, especially when you choose the quality fabric from manufacturer you trust.
Flannel is mostly a winter fabric, and it is just a 'ordinary' cotton cloth with thick knotted threads.
SatinSatin (Atlas weaved cotton) is fabric of high quality, soft and smooth to touch, great looking. Look for a satin with high TC (thread count or thread number) - we recommend 300TC and with high quality raw material.
Crepe is lightweight material popular because of its intentional "crunchiness" that does not require ironing.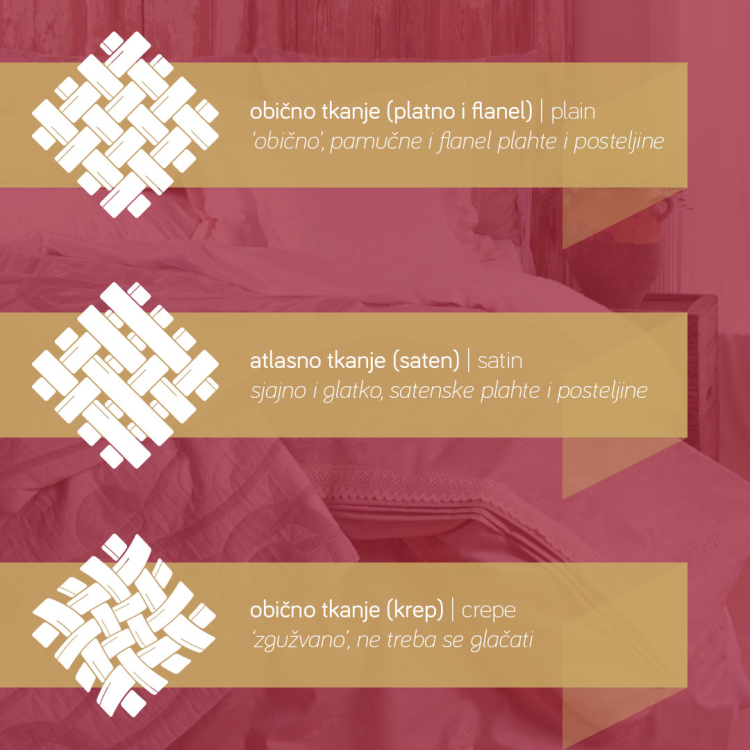 5 - Do not forget sheets, duvets, blankets and decorations
Most of the bedding comes with a duvet case or top sheet - do not forget lower sheets. Usually you can find a sheet of the same material and with a rubber in the same collection and dimensions for your mattress.
Also, depending on the age of your purchase, make sure that you have a suitable duvet, bed cover or blanket and do not forget to decorate the bedding with small details.