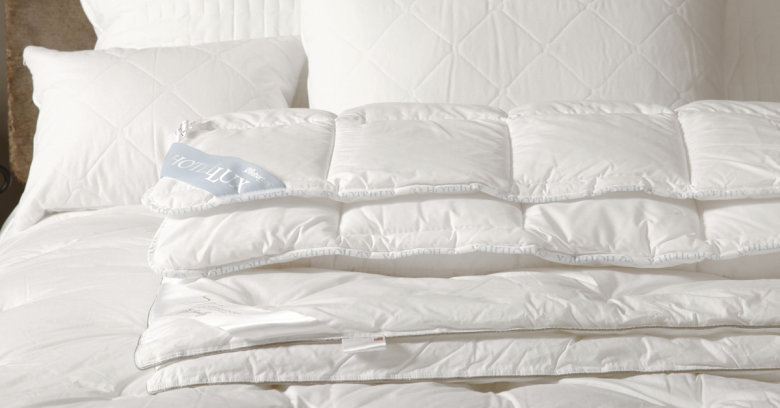 Date of publication: 04.01.2018.
In addition to refreshing the room where we sleep and regulating temperatures, it is important to choose a duvet that suits us and the conditions in which we sleep for a better sleep. We are often discouraged in looking for a suitable duvet before a large and various offer, not knowing where to start.
For beginning it is important to know how to distinguish duvets by weight and filler type. For colder months, we recommend duvets with filling of 300g/m2 or more. Double duvets are also practical, connected with buttons, combined with two types of weight: 100 and 300 g/m2 and 200 and 300g/m2 which can be used throughout the year. In the summer, only the thinner one is used.
Except the weight, it is useful to pay attention to the raw material and type of fillers. For those prone to allergies, we recommend duvets filled with polyester punch and microfiber lining. Such fillers are extremely voluminous, warm and lightweight due to the hollowness of the fiber itself. One of the benefits of a topcoat with polyester fillers is easier maintenance. The properties of polyester fillers can be further improved with various such as a combination of Aloe Vera and Anti-Mite, thus creating additional protection against microbial and mite organisms.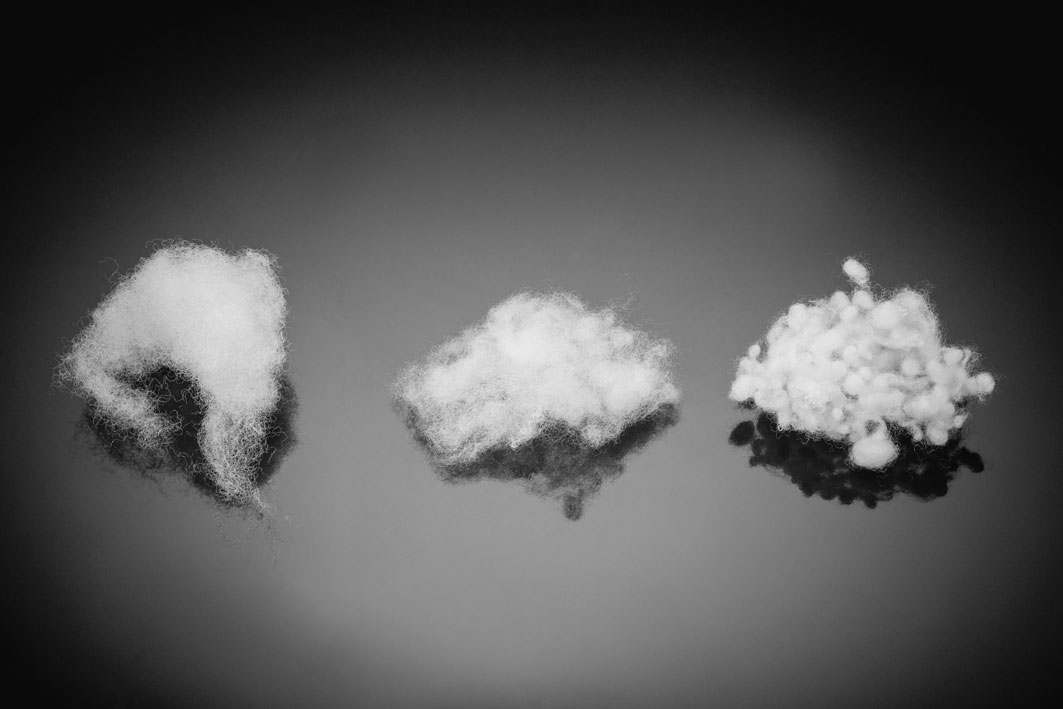 For natural fiber lovers, 100% cotton duvets are recommended, which are covered and filled exclusively with cotton. They are heavier because of the higher weight and the advantage is that they are easy to maintain because they are washable in the washing machine. For those who do not like winter, there are recommended duvets filled with feather and down who are extremely warm. Their filler can be different in the ratio of feathers and down so those with more down will be lighter. The ideal sleeping duvet throughout the year is definitely the wool stuffed. Wool is an excellent thermal insulator so winter is warm and summer is pleasant, while because of the natural ingredient lanolin, it refuses mites.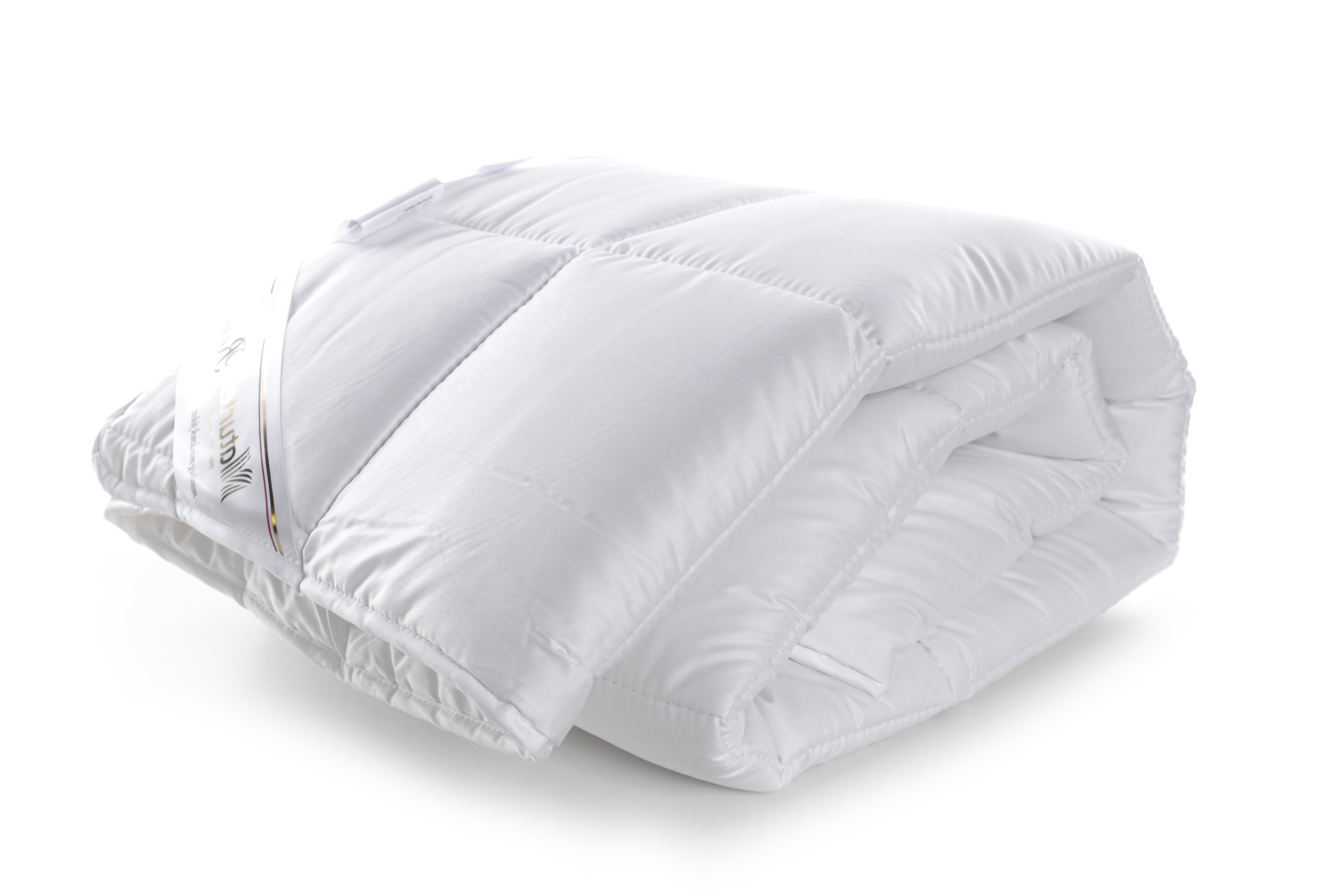 For persons who are excessive sweating, it is convenient the one with a camel hair filler. Camel's hair is a top-of-the-range natural material with exceptional heat and moisture regulation, creating ideal microclimatic conditions for a more comfortable sleep.
After some basics, we are sure that your choice of an ideal duvet will be easier. It is up to you to choose whether you like more voluminous and lighter duvets or those more heavier, with natural fillers or synthetic fillers.&Nbsp;Of course, regardless of the filler and the weight, to keep the quality of your duvet properly, it should be properly maintained and cleaned.