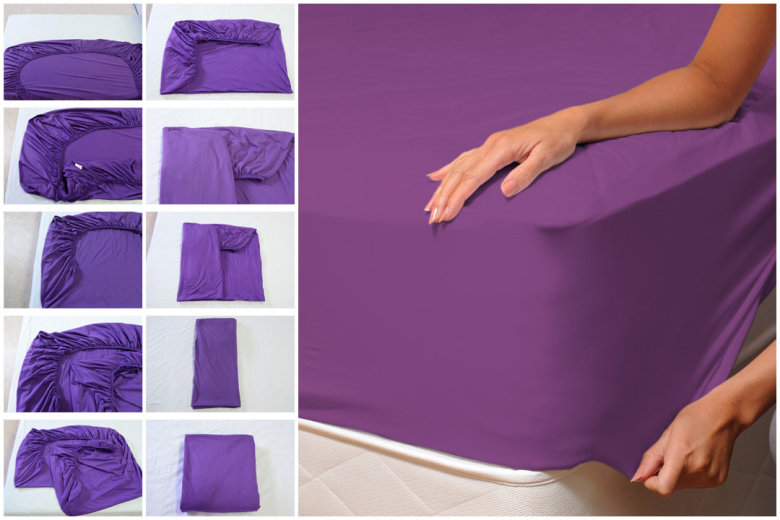 Date of publication: 25.03.2021.
We love sheets with rubber because they are practical but we hate to fold them. Most of us just fold them up fast and put them in the closet because we just do not know where to start. We prepared short instructions in order to facilitate folding.
Spread the sheet over the width of the bed or the surface you fold on to, to find and separate the corners.

Take the bottom corners of the sheets and turn them to the back, as shown in the picture.

Put the corners one in another. The sheet is now folded in length.

Take the right corner of the sheet and put it in the left corner. The sheet is now folded to a quarter.

Now fold the sheet over the length, starting from the part where the corners are.

Now just fold the sheet in half and...

Voilà - the sheet is folded!
Here's the video: