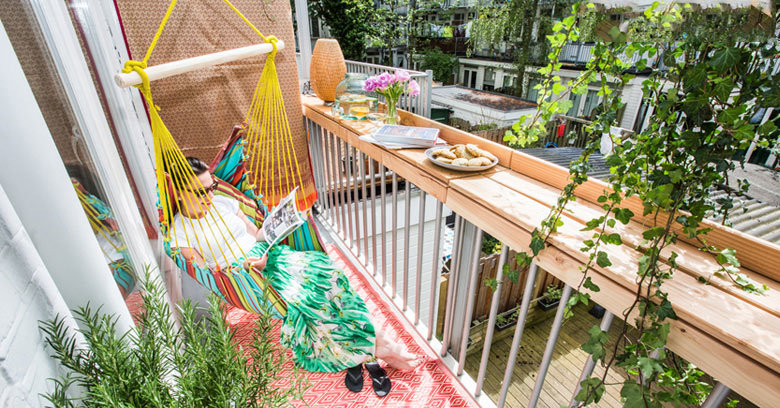 Date of publication: 13.07.2017.
With brief tips, inspire yourself to create a small oasis of peace in the middle of the city crowd on the balcony or terrace.
Home Sweet Home. The term is absolutely perfect because there is really no place like home.
If you live in a city, the balcony is a precious place where you can enjoy the fresh air and absorb the Sun's rays. So do not let it turn it into a warehouse, use it's maximum. May it be your little oasis of peace in the middle of the city crowd. On the balconies, you can have breakfast, sunbath, spend small, romantic candlelight conversations, plant lots of plants - in other words you can do everything if you organize them well. In any case, although it is a small space, the possibilities are really great. Take a look at our suggestions, inspire yourself from the little forgotten space, with a little imagination and a few details, make your place to enjoy!
A small terrace or balcony can easily turn into a breakfast corner, a fun space or a quiet place where you enjoy the greenery. Colors have an important role to play and are one of the first factors to consider when decorating a balcony. You can add them as decorative pillows, colorful tablecloths, mats, flower jars and other ornaments. They will create a bright space in which you will enjoy.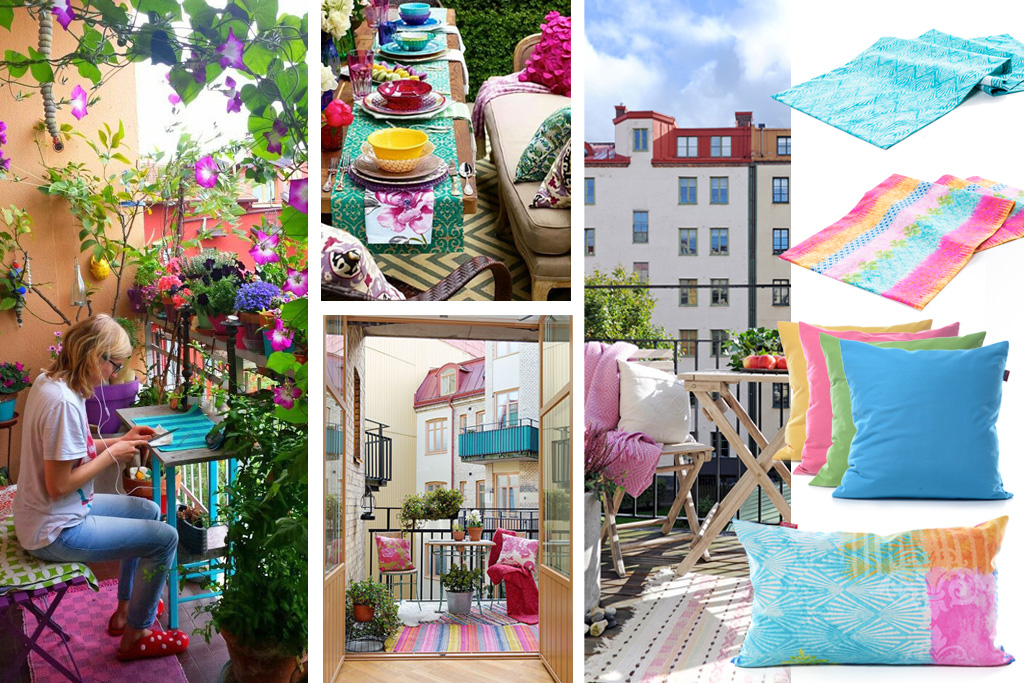 If you like simplicity and unpretentiousness, use neutral tones of gray or beige. Natural materials like wood are welcome. The beauty of wood brings the warmth, texture and the naturalness of your balcony. To decorate the table, use natural materials in the form of table cloths and napkins.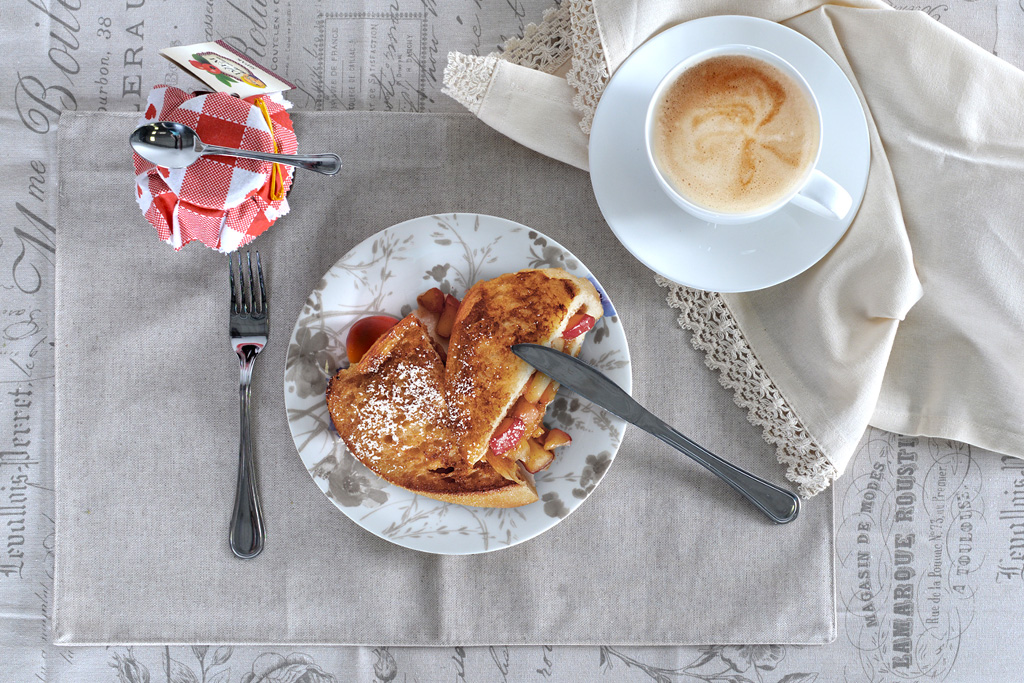 You can also decorate and with vases with field flowers, various stones and candles. In a flower vase you can put lemon slabs. Except that it will look decorative, the flowers will stay fresh longer.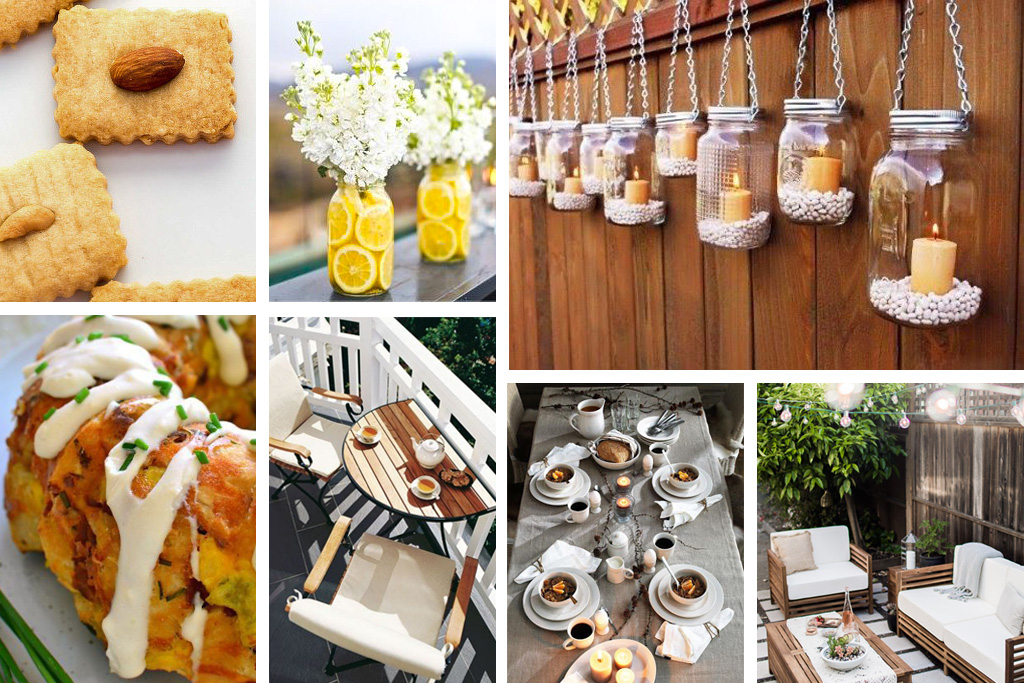 To get closer to nature in the middle of the city, make your own small garden. Surround yourself with herbs, vegetable that thrive in jars and, of course, flowers like lavender. Lavender is extremely effective in treating anxiety, insomnia, depression and restlessness and as such is perfect for a relaxing atmosphere on the city's balconies.
Lavender flower can be used to flavor cakes and ice cream, as a spice of salads, sauces and marinades. You can freeze them in ice cubes that will look very decorative in refreshing summer drinks.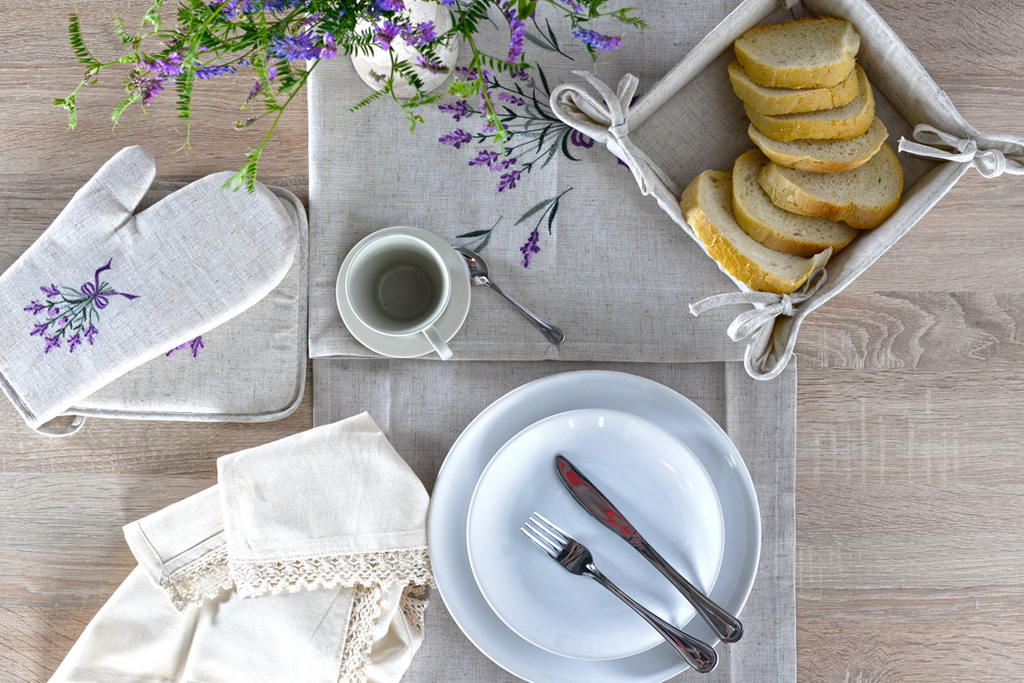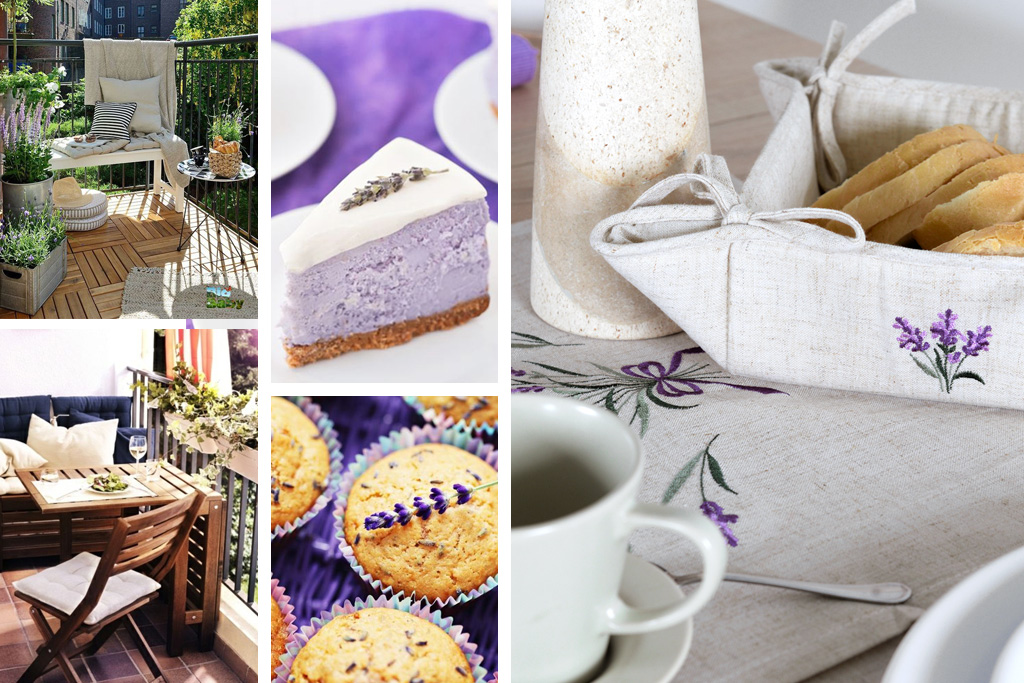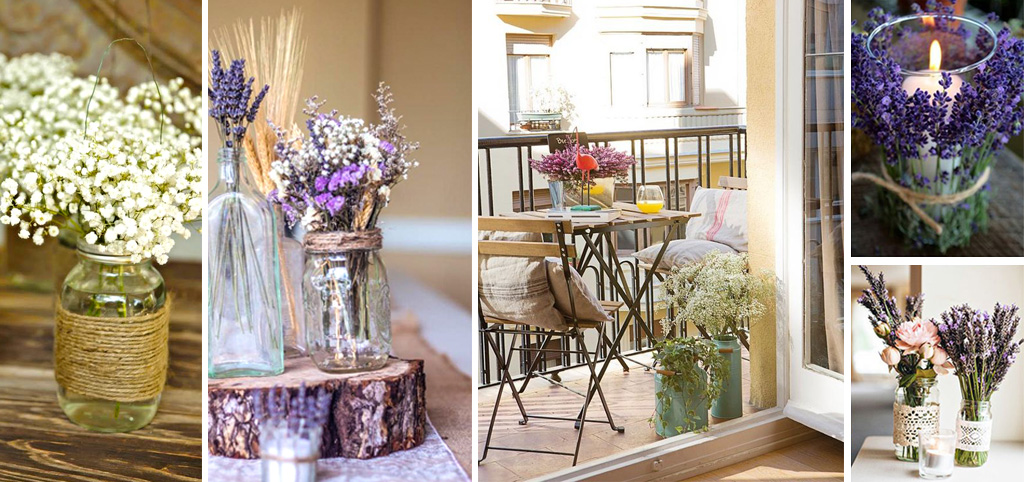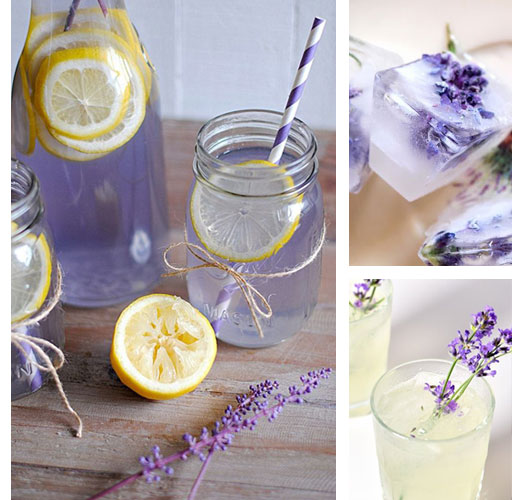 And on your balcony, relax with lavender lemonade:
Ingredients:
2 dcl lemon juice
800 ml water
3 tablespoons of thin crust of unripe lemon
2 2 tablespoons of dry lavender flower (1 drop of essential lavender oil)
honey, stevia or other sweeteners as desired
Are there any bigger romantic than dinner under the starry sky? You can create such a romantic atmosphere on your balcony as well. Set up a variety of lampshades, lights and candles, this is an old school that never comes out of fashion. To make the whole atmosphere more dramatic, use black-and-white combinations for decorations, which will especially highlight the richness of the meal you've prepared. Use glossy materials like satin and table cloth band with discrete ornaments of the same color.
At this time of year the fields are full of various plants. Pay attention to various grasses of different colors that can discreetly but uncommonly complement the evening's rich table.