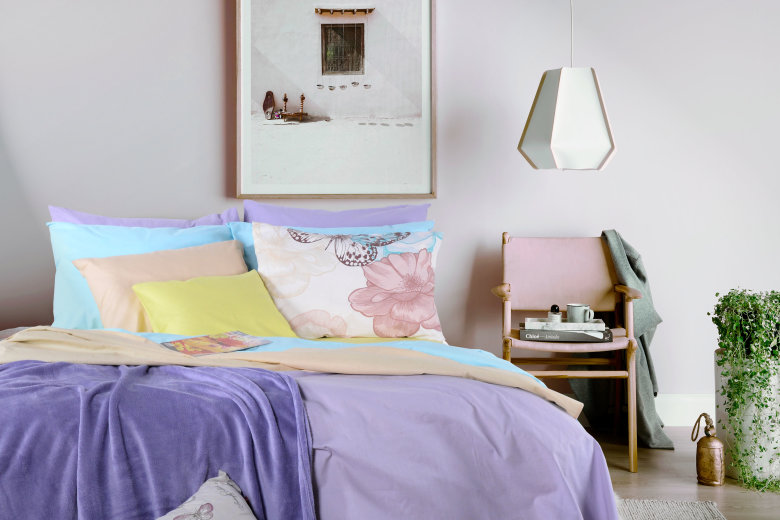 Date of publication: 26.07.2016.
It's summer, it is the time for your vacation, and it is an ideal moment to refresh your bed. Read some of our favorite tips and tricks for a better dream during the summer heat!
1. During the summer heat, the best choice for your bedding surely is cotton - natural fibers will cool you and they better absorb sweat.
2. You can find bedding sets with upper sheets which is ideal choice for sleeping in the summer. Also, you can buy sheets separately - that way you have the possibility of combining with the various pillow cases in order to please your style. Find out what size sheets you need here.
3. If you have a winter blanket or heavier cover, replace them with a summer cover, with a thicker filler. Cotton made bed covers or lighter duvets will warm you if it gets cold at night, and you will not be too hot.
4. Most of pillows you can wash. A great opportunity for this is just before the summer season - put them in a cold washing machine and gentle cycle. After washing it will be heavy and will look deformed, but if you put them in a tumble dryer it will be as new. This wash is ideal for all pillows, even those made of feathers.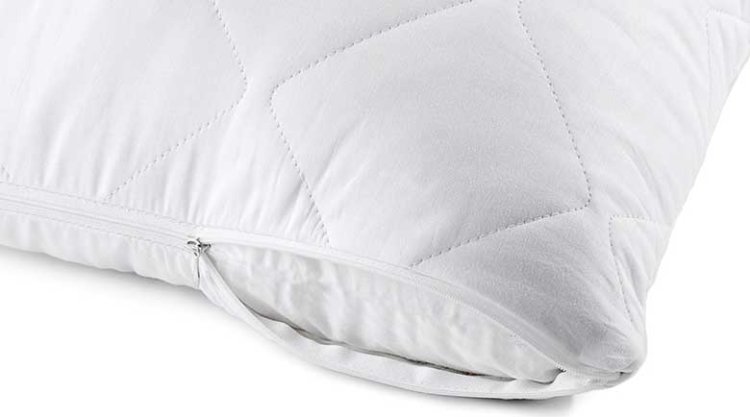 5. For these warm times, when changing the pillows frequently, you can also buy cushions with a thicker protective hatch witch can be taken off.. The protective cover protects the pillow from the moisture and mud, you can often wash it independently of the pillow itself (some of them even on 95°).
6. Use cover cases (quilted blanket) which protect the mattress from moisture and dust. They are easy to maintain and because of the low filling, they quickly dry up.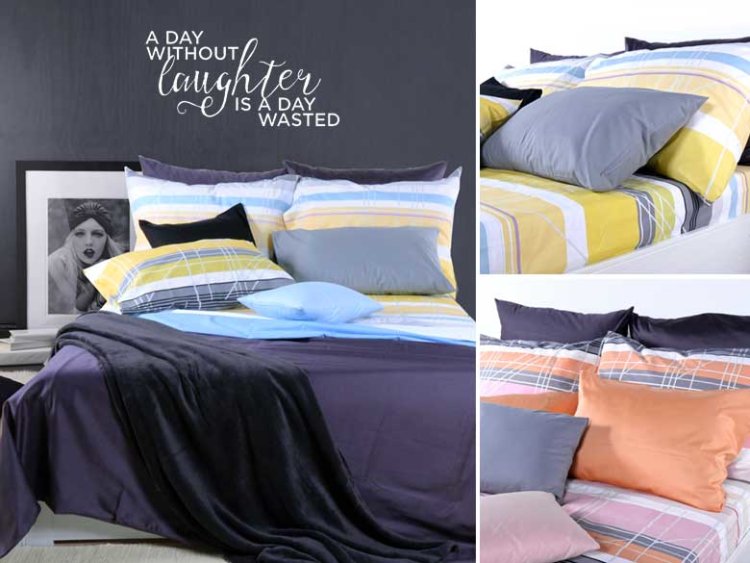 7. Put couple of Lavander drops on your pillow. Lavender improves the quality of sleep (and helps with insomnia) and will refresh your home. For refreshment and disinfection of space and bedding use lavender oil or hydrolate (flower water). In the spray bottle you can dilute the alcohol with water, or use the hydrolate and add a few drops of lavender or lemon or grapefruit oil. So disinfect and refresh carpets or curtains.
8. In order to feel better during the summer months, wash sheets every week and do not miss the ventilation of bedding and pillows. Read the simple rules for keeping the bedding here.